Smrithi Vanam
---
"For the greener future by the evergreen stars"
Smrithi vanam project aims to plant a tree on behalf of a retiring employee from the institute. As part of the project an area was identified in the beautiful campus of Biomedical Technology Wing (BMT Wing), Poojappura for planting different varieties of trees.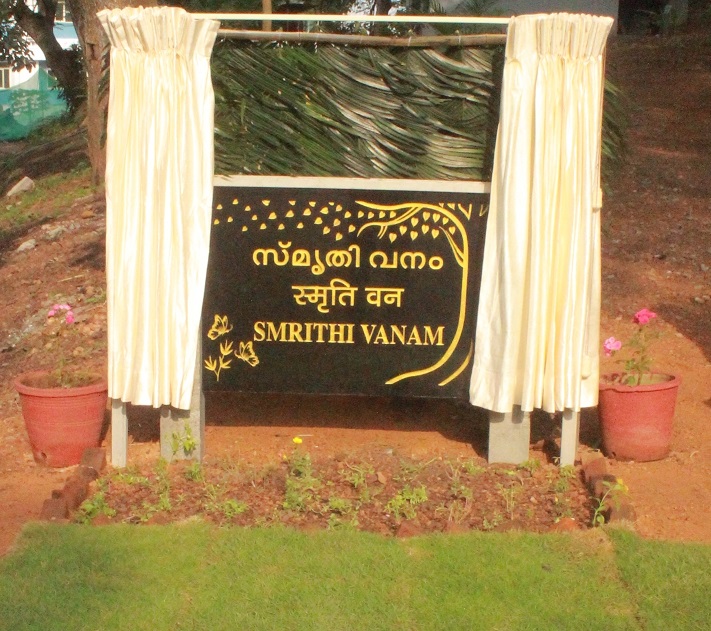 The BMT Wing of Sree Chitra Tirunal Institute for Medical Sciences and Technology is located at Poojappura, Trivandrum at the Satelmond Palace and its premises, the residence of HH Maharani Sethu Lakshmi Bayi, the Regent of Travancore. With a campus of over 26 acres, BMT Wing easily stands as one of the Green institutes in Trivandrum with a rich floral and faunal diversity. The campus is clean and green and has much less pollution compared to the rest of the city.The biodiversity of BMT Wing campus comprises more than 90 species of trees. This includes not only very rare and endemic species like white dammar, orchid tree, cannonball tree etc but also forest trees of Kerala like spinous kino tree, bullet wood etc.

The employee will plant a tree one year before the date of retirement. On the date of retirement the name of the employee will be attached with the tree. By scanning the QR on the board, the basic details of the employee can be accessed.

Due to space constraints, only 50 trees will be planted as part of the program. The 51st employee's name will be attached with the first tree.
The official inauguration of the Smrithi vanam project was done on 30th November 2022 at 9 am by Dr.Ajit Kumar V.K.(Professor Senior grade), the Dean of the Institute in the presence of Prof.Sanjay Behari, Director, Dr.Harikrishna Varma, Head BMT Wing, employees and students of the Institute.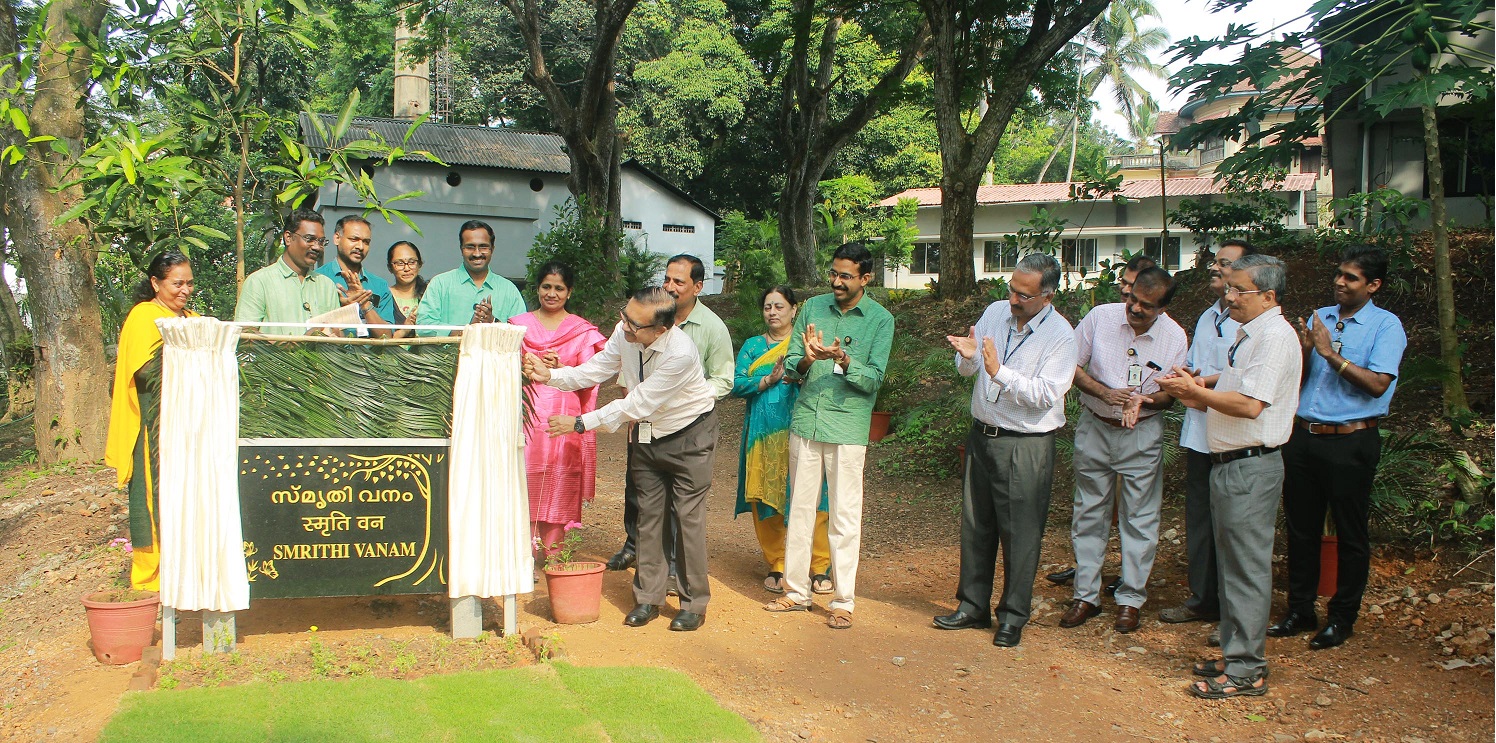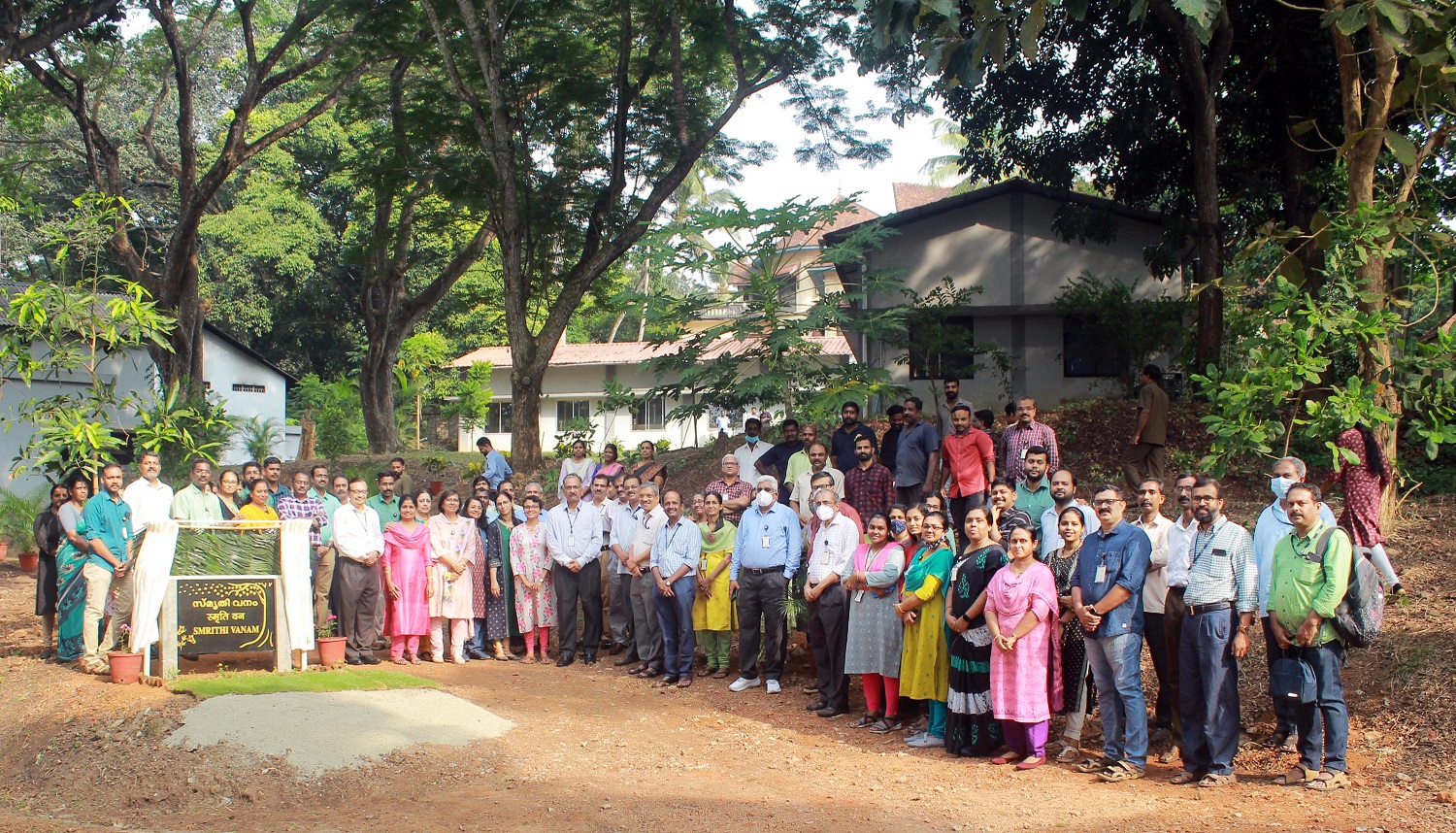 Smt.Omana P.N., Nursing Officer-D, who retired on 30.11.2022 planted the first tree - Asoka - in the Smrithi vanam. Dr. Ajitkumar V.K., Professor Senior Gr. who retired on 31.12.2022 also planted an amla tree on the day of inauguration.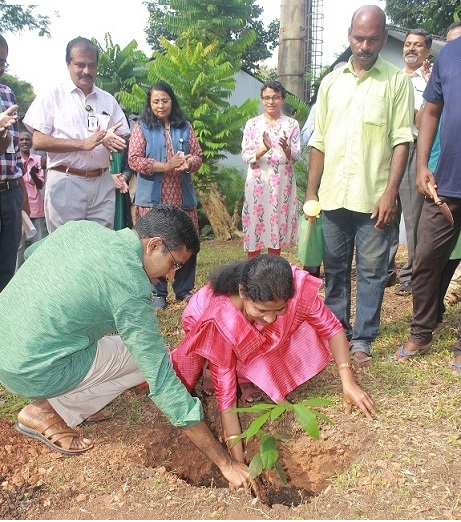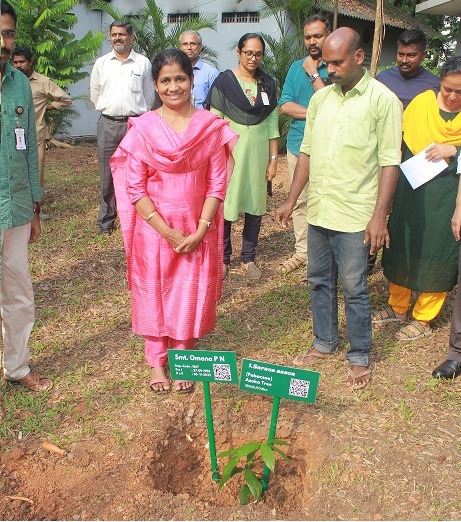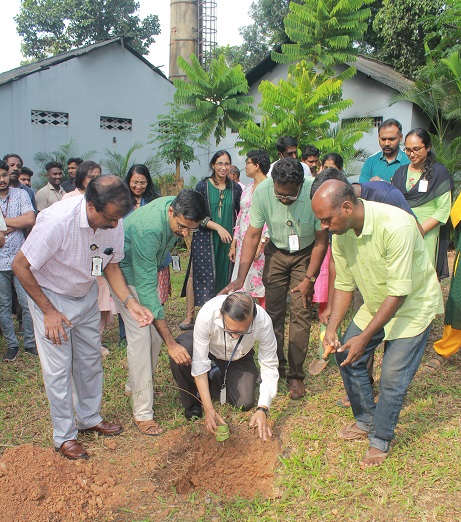 The official website of the Smrithivanam project was inaugurated together by Dr.Ajit Kumar V.K. and Smt.Omana P.N.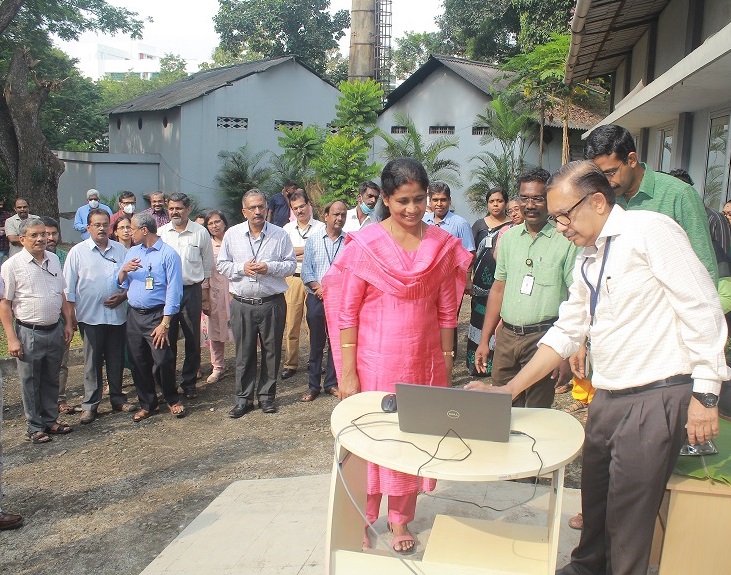 A butterfly garden was also inaugurated as part of the project.This garden will have different larval and host plants for various species of butterflies. Butterfly garden was inaugurated by Dr. Rupa Sreedhar, Medical Superintendent by planting a Rajamalli (Caesalpinia Pulcherrima).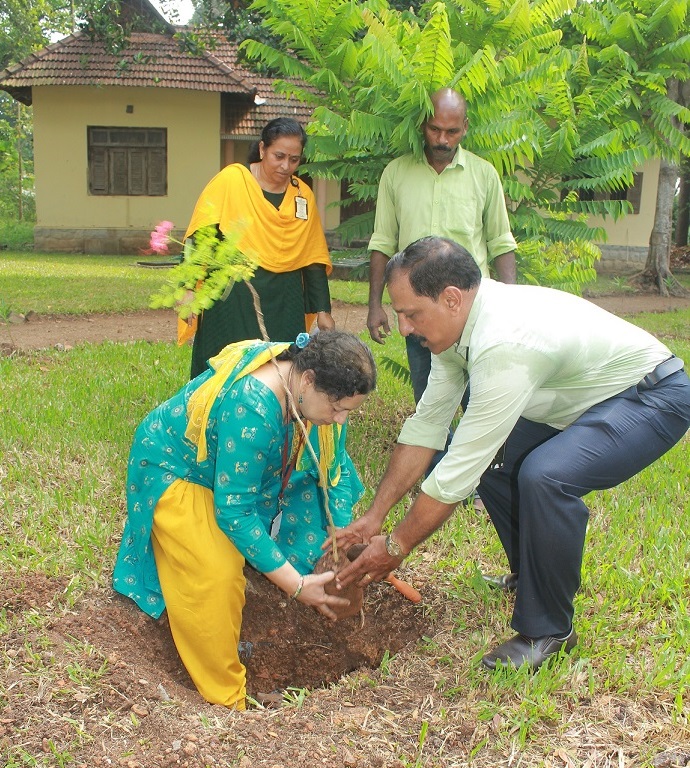 Smrithi Vanam Team
Mentors :
Prof: Sanjay Behari, Director, SCTIMST Dr.Hari Krishna Varma, Head, BMT Wing, SCTIMST
Committee members :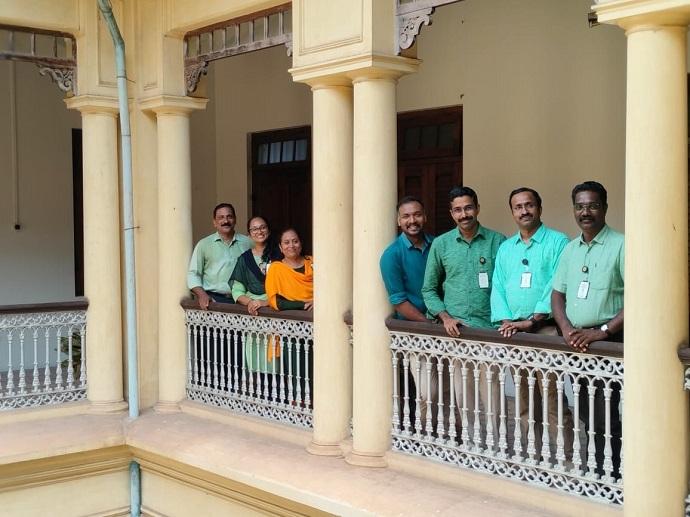 Sajithlal MK, Engineer-F, Division of Engineering Services Phone : 2520304 Email : sajithlal@sctimst.ac.in Sri.Ganesh, Range Forest Officer, Social Forestry Dr.Renjith P Nair, Scientist-C, Division of Thrombosis research Phone : 2520332 Email :renjith@sctimst.ac.in Smt.Beena P Nair, AO Grade-I , BMT Wing Phone : 2520206 Email : ao1bmt@sctimst.ac.in Smt.Deepa.G.K., Junior Engineer (Civil) - B, Construction Wing Phone : 2520460 Email : jecivil.bmt@sctimst.ac.in Sri.Vinod.D, Technical Assistant ( Lab)-B, Division of Tissue Culture Phone : 2520281 Email :vinodd@sctimst.ac.in Sri.Sajin Raj R G,Technical Assistant ( Instruments)-B,Ceramic Coating Facility Email : sajinraj@sctimst.ac.in Sri.Hemanth Kumar R P, Security & Safety Officer -B, BMT Wing Phone : 2520210 Email :ssob@sctimst.ac.in